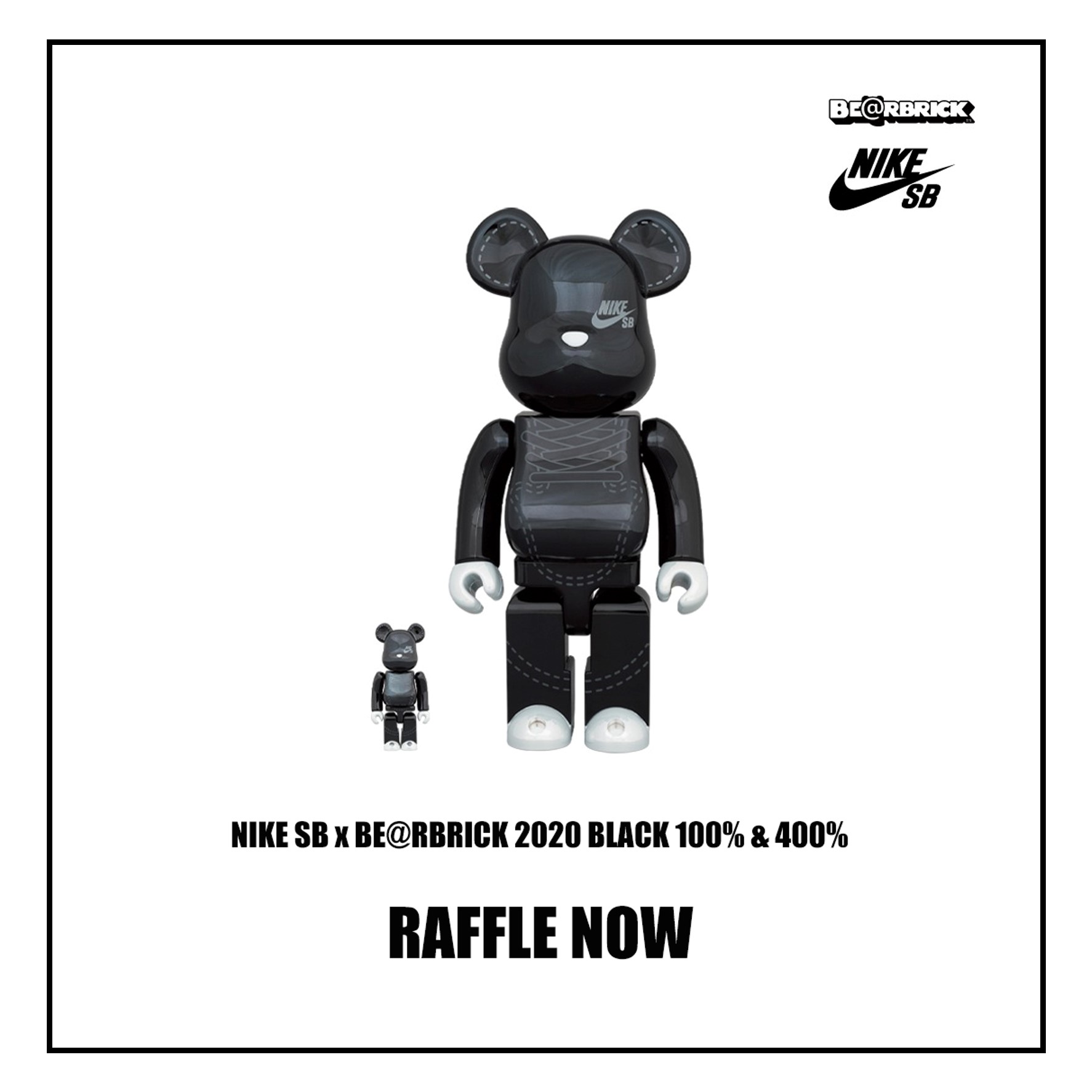 The Nike SB x BE@RBRICK 2020 Black 100% & 400% are set to release on September 5th with price of $1998 HKD. For a chance to purchase at POPCORN SUPPLY YMT. Enter the raffle below:

1. Each customer can submit one raffle registration only. Customers who submit repeated registrations will be automatically eliminated.

2. Registration will start from 13:00 pm on September 2, 2020 to 00:00 am on September 4, 2020.

3. The raffle winner will be notified by email on or after 6:00 pm on September 4, 2020. The product is ONLY available for pick up at POPCORN SUPPLY YMT on September 5, 2020

4. If the raffle winners fail to purchase the product at the time and location specified, the purchasing right will be forfeited automatically.

5. Unqualified raffle participants will not be notified separately.

6. Exchange and/or refund is not allowed for any Nike SB x BE@RBRICK 2020 Black 100% & 400%.

7. Popcorn Supply reserves all rights in exercising the final decision in case of disputes.