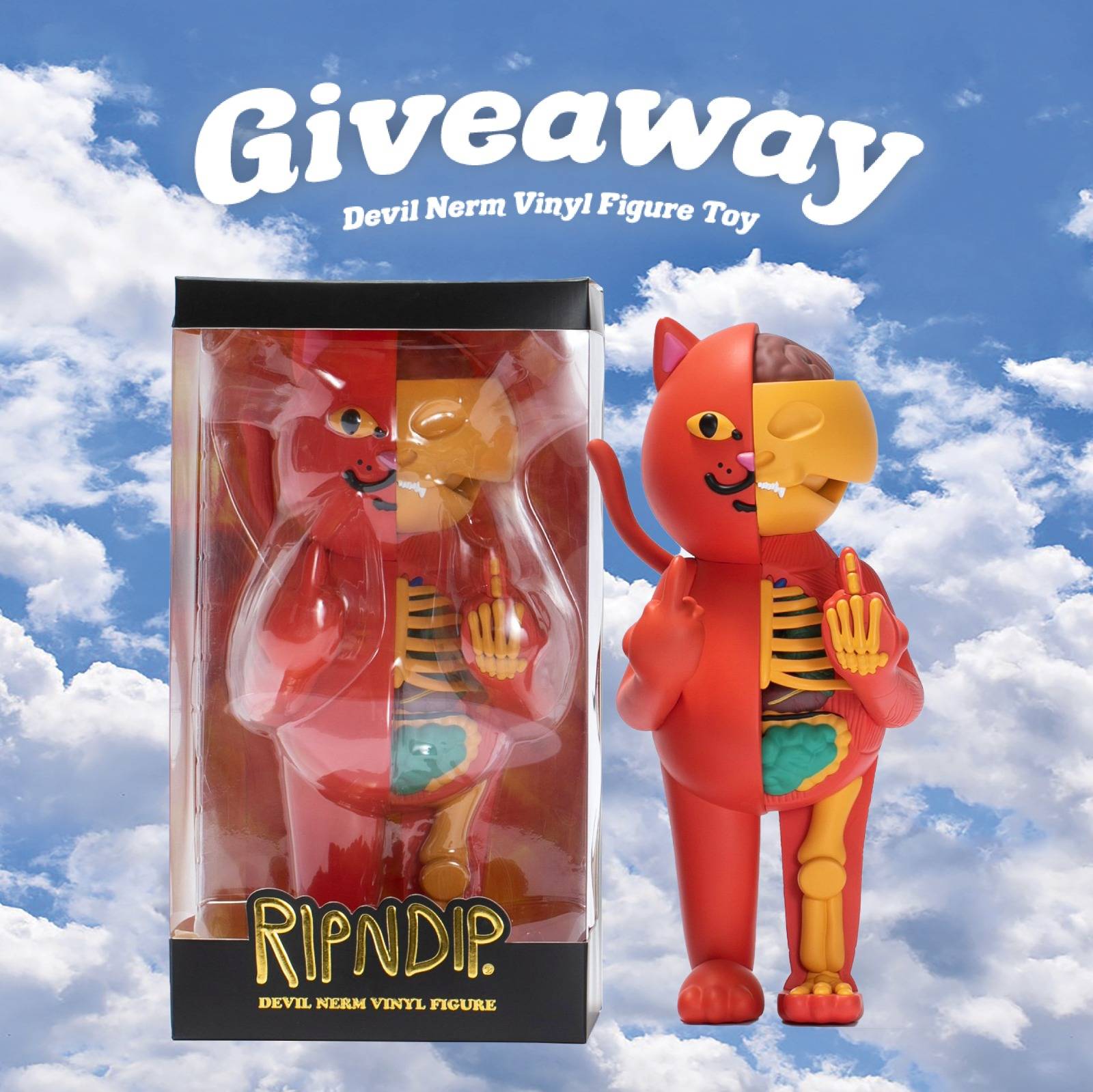 RipNDip Gallery is now moving to Hong Kong from Los Angeles!
RipNDip Gallery Hong Kong will be located at K11 on 5/2, for those limited and exclusive RipNDip Gallery Vinyl figure, Anatomy Rug and Apparel will also be available!
Now here's a chance to get the 14 inch Devil Nerm Vinyl Figure! Now, fill in all your information and answer the above question, we will pick the most creative one to get this Devil Nerm Vinyl Figure on 4/2.
Win your Devil Nerm Vinyl Figure

Terms & Conditions:
1. Each customer can submit one registration only. Customers who submit repeated registrations will be automatically eliminated.
2. Registration will start from 6:00 pm on January 29, 2021 to 6:00 pm on February 3, 2021 .
3. The winner will be notified by email on February 4, 2021. The product is ONLY available for pick up at RipNDip Gallery Hong Kong Popup.
4. If the winners fail to pick up the product at the time and location specified, the chance will be forfeited automatically.
5. Unqualified raffle participants will not be notified separately.
6. Exchange and/or refund is not allowed.
7. Popcorn General Store reserves all rights in exercising the final decision in case of disputes.